THANK YOU FOR YOUR INTEREST IN PERFORMING WITH GCT!
Our theatre welcomes all performers of all ages and experience levels. The audition can be a great experience to get to know others with similar passions to yours and get some good experience… and maybe be cast in your first show! Our audition process is often very fun and informal.  Our rehearsals are usually Mon-Thurs evenings, and our performances are Fridays, Saturdays and Sundays.
More audition information will also be posted on our GCT AUDITIONS! Facebook page.
GOLDEN CHAIN THEATRE
42130 HWY 41
OAKHURST, CA
559-683-7112
All shows are subject to change pending receipt of rights from the publishing houses, and show dates are tentative pending contract completion.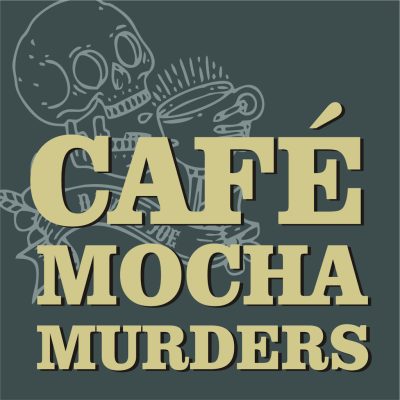 The Cafe Mocha Murders
Auditions: Saturday January 15 2022, 10:00am
Directed By: Jennifer Janine
Rehearsals: 1/24 – 3/24
Performances: 3/25 – 4/10
ROLES AVAILABLE:
Soma: Female, Loud, a bit abrasive, likes to shout. She's a veteran barista at The Bean Shack and is good at her job but doesn't like to get bogged down by the rules.
Ian: Male, Sweet and naïve. He's the newest employee and still learning the ropes.
Neil: Male, A regular at The Bean Shack.
Beverly: Female, Your typical sweet Midwestern lady. A regular at The Bean Shack.
Cathi: Female, The owner of The Bean Shack. An excellent mind for business but not always for people.
Ivy: Female, Another seasoned veteran barista. Very prim. Adheres ardently to the rules and expects others to do so. She doesn't let her emotions get to her.
Ben: Male, Another barista. A bit of a buffoon. Madly in love with Mel and doesn't hide it very well.
Mel: Female, Another barista. Apparently oblivious to Ben's feelings.
Eddie: Male, A pizza delivery guy who stumbled into the wrong place at the wrong time.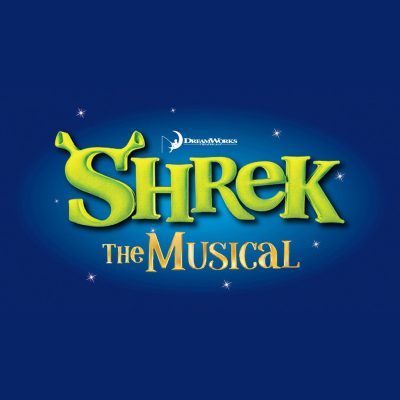 Shrek The Musical
Auditions: Saturday January 29 2022, 10:00am
Directed By: Michael Van Buren, Lyric Gianni
Rehearsals: 2/7 – 5/5
Performances: 5/6 – 6/12
ROLES AVAILABLE:
PRINCIPLES (6)
Shrek, Adult – Male High Baritone/Tenor
Fiona, Adult – Female Alto/Soprano with high belt
Donkey, Adult – Male/Female High Baritone/Tenor or Alto with high belt
Lord Farquaad, Adult – Male High Baritone
Dragon, Adult – Female Alto with Big Belt
Pinocchio, Adult – Male/Female Male with good falsetto voice or Soprano/Alto
FAIRYTALE CREATURES (15)
Wicked Witch, Adult
White Rabbit, Youth/Adult
Fairy Godmother, Adult
Peter Pan, Youth/Adult
Ugly Duckling, Youth/Adult
Sugar Plum Fairy, Youth/Adult
3 Pigs, Man/Woman – ability to sing harmony
3 Bears, Man/Woman/Youth
Wolf, Adult
Humpty Dumpty, Youth/Adult
Mad Hatter, Youth/Adult
ENSEMBLE
Young Shrek – Youth Male
Dwarf (Grumpy) – Youth Male
Young Fiona – Youth Female
Teen Fiona – Youth Female
Gingy – Youth/Adult, Male/Female
Mama Ogre, Adult – Female Soprano/Alto
Papa Ogre, Adult – Male High Baritone
Thelonius, Captain of the Guard – Adult, Male
Bluebird – Youth/Adult
Bishop – Adult, Male
Farquaad's Guards – Youth/Adult
Lead Duloc Greeter (Adult, female) and
Duloc Dancers (Youth/Adult)
Forest Creatures
Sign Bearers
4 Knights (back-up singers) – Adult, Male
Pied Piper – Youth/Adult
Dancing Rats, Youth/Adult – Male/Female capable dancers
King Harold – Adult, Male
Queen Lillian – Adult, Female
3 Blind Mice, Youth/Adult – Female – ability to sing harmony
Puss in Boots
Principle Roles: Shrek, Adult Fiona, Donkey, Lord Farquaad, Pinocchio, Dragon .. exceptions for Gingy*
If you are auditioning for one of the Principle Roles, choose one of their solo songs to audition with. You will sing with karaoke tracks as your accompaniment.
*Gingy has specific vocal and character needs and will be auditioned as such – but will have multiple roles as a member of the ensemble.
Ensemble: The majority of the cast falls into this category. Expect that you may have up to 3 roles, including Fairytale Creature (detailed list below).
If you are auditioning for the Ensemble, please plan on singing "What's Up, Duloc?" or "Freak Flag". Since we are casting so many Fairytale Creatures and fun voices are key, please plan on being prepared to show-off your character voices. If you do not know any of the songs from SHREK, "Happy Birthday" will be an acceptable alternative and accompaniment will be provided.
In addition to singing, auditions will include learning a short dance routine and some line readings.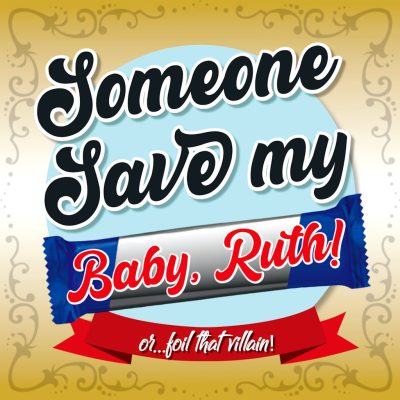 Someone Save My Baby, Ruth! (Or Foil That Villain!)
Auditions: Saturday April 23 2022, 10:00am
Directed By: TBA
Rehearsals: 5/2 – 6/30
Perfomances: 7/1 – 7/24
This Cast Willl Be Asked To Also Perform At The Sugar Pine Railroad For Three Special Outdoor, Evening Performances On 6/5, 7/3, And 8/7.
ROLES AVAILABLE:
TAFFY, a sales clerk at The Sweet Shoppe
TOFFEE, another sales clerk at The Sweet Shoppe
HUBERT, a customer
TOM, another customer
MRS. MURPHY, yet another customer
KAT, her child
KIT, Kat's best friend
MRS. POPPYCOCK, still another customer
LOLLY, her child
PRALINE CANDY, a sweet young widow, with infant
FARRON HEIT, a candy cook
CINDY GRADE, another candy cook
OTTO SOURBALL, a dashing lackey
SID SWINDLE, a villain
ERNEST NOBLE, a policeman
Auditions will consist of a cold read of the script.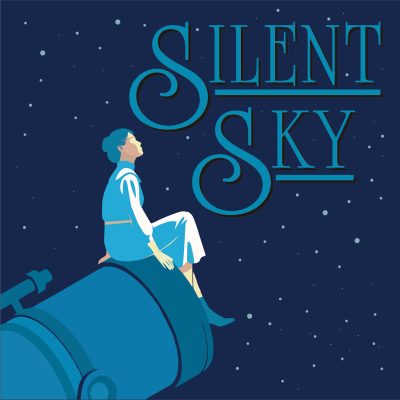 Silent Sky
Auditions: Saturday June 25 2022, 10:00am
Directed By: Jennifer Janine
Rehearsals: 7/5 – 9/1
Performances: 9/2 – 9/25
ROLES PRECASTED:
HENRIETTA LEAVITT: brilliant, meticulous, excited – almost always wearing a period hearing-aid.
MARGARET LEAVITT: homebody, creative, sweet, sister.
PETER SHAW: the head astronomer's apprentice… and the man.
ROLES AVAILABLE:
ANNIE CANNON: the leader, terse and sure, grows into a firebrand.
WILLIAMENA FLEMING: vivacious, friendly, fun and speaks with a Scottish accent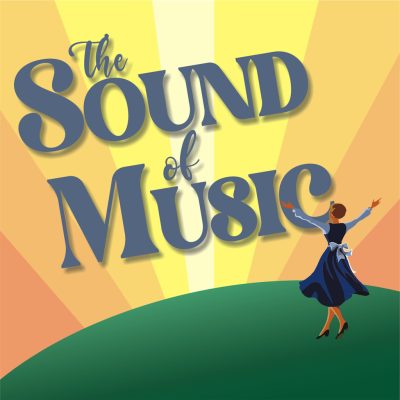 The Sound Of Music
Auditions: Saturday July 23 2022, 10am
Directed By: James Mierkey
Rehearsals: 8/8 – 11/3
Performances: 11/4 – 12/18
Please prepare a short song selection of no more than one complete verse. Backing track is preferred.
Please bring with you a full set of conflicts as this will help us determine casting. Tentative rehearsal schedule is Monday thru Thursday evenings with some additional Saturday dates TBD. Given that the production has so many children under 18, it will be our goal to have the children dismissed as early as possible. The closer we get to show week, the longer they will be required to be there.
ROLES AVAILABLE:
LEAD ADULT CHARACTERS:
Maria Rainer (musical theatre mix/soprano, dance, 20-35) A postulant at Nonnberg Abbey – young, free spirited, warm, gentle and kind with much determination.
Captain Georg von Trapp (baritone, moves well, 35-45) A retired Austrian naval captain. Polished, yet very military in the way he runs his life to repress his sadness over the death of his wife; underneath, he is warm, understanding, and determined.
Max Detweiller (tenor/baritone, moves well, 30+) Charming and vital; a man of sophistication who enjoys the good life; true and loyal friend to the von Trapp family.
Baroness Elsa Schrader (mezzo soprano, moves well, 35-45) A baroness of taste and elegance, sophisticated, dignified and mature.
Mother Abbess (wide vocal range, 40+, very strong actress) Motherly, understanding, strong and authoritative, but kind.
FEATURED CHARACTERS:
Sister Berthe (alto, moves well) Mistress of Novices, prudish, straight-laced with a quick tongue, she is less tolerant than other nuns.
Sister Margaretta (mezzo, moves well) Mistress of Postulants, very kind, understanding and concerned.
Sister Sophia (soprano, moves well) Neither demanding nor critical, sticks with the rules.
Franz (non-singing, 30+) The von Trapp butler, rather formal but not without spirit, he is very German and loyal to the Fascist cause.
Frau Schmidt (non-singing, 30+) The housekeeper, stoic, very little personality; she does her job efficiently but without affection. Strong and somewhat dominating.
Herr Zeller (non-singing, 40+) Stern and unsmiling, a typical Nazi official whose primary concern is to see that everyone toes the line.
Rolf Gruber (tenor, dance, 17) Suitor to Liesl, telegram delivery boy, later Nazi soldier. A very pleasant young man, somewhat aggressive but in a gentle way.
LEAD CHILDREN'S ROLES:
All children, apart from their character description must be able to be conservative with their emotions and "serious."
Liesl von Trapp (mezzo, dance, 16) The oldest child, blossoming into a young lady with an interest in boys. She has a maternal edge to her and cares very deeply for her younger siblings.
Friedrich von Trapp (age 14) Tough exterior, very much trying to be "the man" of the family.
Louisa von Trapp (age 13) Rebellious attitude.
Kurt von Trapp (age 10, falsetto) Gentle and mischievous.
Brigitta von Trapp (age 9) Smart, reads a lot.
Marta von Trapp (age 7) Very sweet and gentle.
Gretl von Trapp (age 6) Must have the cute factor.
CHORUS:
5-10 male chorus members (16-60+ years) – Nazi soldiers, neighbors, Salzburg citizens and Georg's friends (of naval background).
5-10 female chorus members (16-60+ years) – Salzburg citizens, new postulant, nuns, novices, postulants and contestants in the Festival Concert